Shopping Cart
Your Cart is Empty
There was an error with PayPal
Click here to try again
Thank you for your business!
You should be receiving an order confirmation from Paypal shortly.
Exit Shopping Cart
Breastfeeding Specialist,

Mobile Lactation Services
Help With Breastfeeding is Just a Phone Call Away!
I'm a paragraph. Click once to begin entering your own content. You can change my font, size, line height, color and more by highlighting part of me and selecting the options from the toolbar.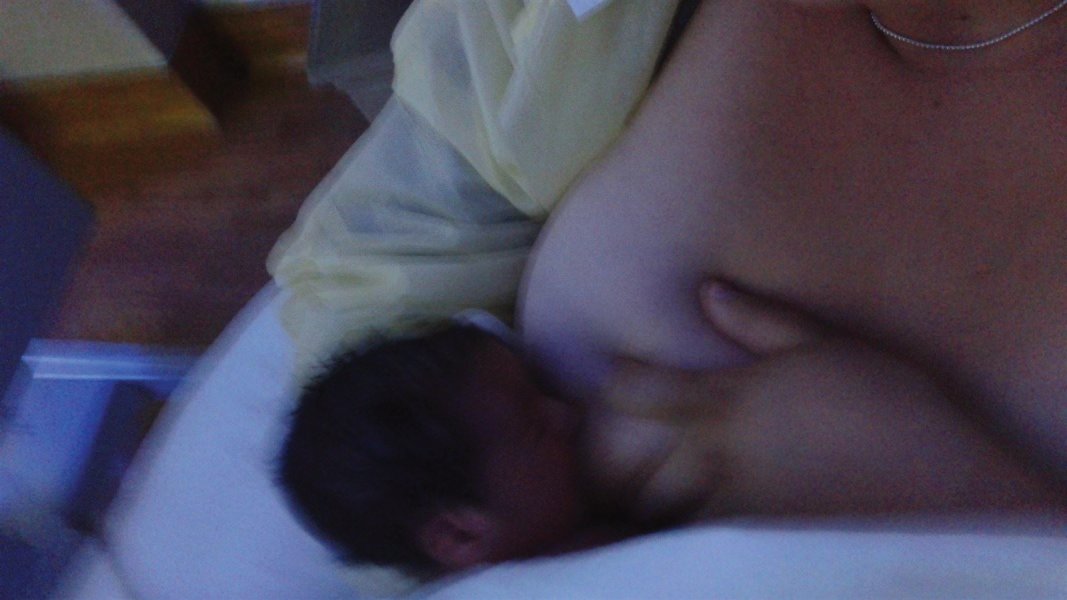 Hello everyone time for an update. I am still doing home visits for one on one help with breastfeeding all over long beach and surrounding areas. I still teach BSN students mostly from West Coast University. I am also the full time Lactation Consultant for Hollywood Presbyterian Hospital, Interestingly I am the only Lactation Consultant we have and we deliver about 300 babies a month. So needless to say I am really busy.  I am constantly studying because the field of Lactation is growing at a very rapid rate and research is finding new information every day. Plus I don't want to become a quack, so I need to stay updated. That's one of the reasons I came to the hospital is to learn breastfeeding from a clinical perspective and to have a chance to work with all sorts of situations. Doing home visits for the last 6 years along with my years at WIC has taught me a lot I did not learn in a book.
Everyone has their own views and values and you would be amazed at how different breastfeeding challenges can be from one person to the next. I have worked with all nationalities, in various atmospheres at varying intervals of lactation ranging from one hour old infants, to two year old toddlers, from young poor teen parents, to wealthy middle-aged couples in their homes. I have helped Caucasian, African American, Hispanic, Pilipino, Korean, Armenian, and Indian, Turkish and Russians, even some refugees whose visit was more nodding and sign language than actual conversation.
 I have been blessed to work with babies who are premature, have Down syndrome, cleft palates, trisomy 13, hematomas, broken clavicles and pelvis bones, torticolis and clubbed feet. Babies exposed to drugs like heroin and methamphetamines. I have worked with babies who didn't make it through the hospital stay, but were able to spend a precious few days breastfeeding before going to heaven.  I have learned so much but daily it is apparent that there is so much more to learn. Working in the hospital has given me an opportunity to see firsthand many of the challenges mothers and professionals face postpartum.
When I come to work every day the nurses are always happy to see me, they say "yah Sandra's here" then they give me a list of people to see in mother baby unit, Peds and NICU. It's really nice to be needed. See before I came people told the nurses not to give formula but no one taught them how not to give it. I teach them how to listen to the patients concern, help with breastfeeding and I give them tools they can use to prevent or delay supplementing during the hospital stay, with empathy and compassion. Also in the hospital you have to deal with numbers. There are goals and measure sets, like Baby Friendly's exclusive breastfeeding rates and Perinatal Core measures by the Joint Commission and CDC that determine how well a hospital is functioning.
On top of that some doctors don't mild a little supplement in the early days and they really don't like us using alternative feeding methods like syringes to feed newborns. Now I know that sounds crazy right? Why would a doctor not push for exclusive breastfeeding? But here's the deal. First of all exclusive breastfeeding when it is not going well can pose a risk if the infant is not being well hydrated and taking in enough calories. Even though any Lactation Consultant will tell you 99% of mothers produce breastmilk, colostrum comes in small amounts and can be temporarily delayed based on several factors. Match that with sore nipples and Peer Review and you have a doctor who says just give a little formula with a nipple and follow up with a Lactation Consultant. When a patient is readmitted after recently being discharged a doctor has to go before a board of his peers to determine if he handled the patient correctly before discharging. As far as alternative feeding methods they are afraid someone will choke and they feel babies eat more when given by artificial nipple.
Now with respect to delays just think when a mother has a cesarean she is laid on her back for the first 12-24 hours, not given any water or food and is instead given liquids through her I.V.  So day one she is very uncomfortable, dehydrated and in pain. On day two she can finally start to move but she has a lot of swelling form the fluids. Colostrum is now temporarily delayed from the edema, even though she did see colostrum on day one. By this time the nurse is encouraging mom to get up and walk. Mom has sore nipples, she is trying to pass gas, have a bowel movement and start eating regular food. The baby is in second day syndrome is fussy wants to curl up with mom and eat frequently.
I always say day one doesn't tell the story days two does. Due to the delay the baby will stop pooping and possibly becomes a little jaundice or stop peeing and get a little dehydrated. This is when the mom and the doctor start demanding formula.
When breastfeeding is going well it's wonderful but when it is not going well it can be very challenging. Some babies make me sweat and really work for my money. Each time I walk into a room or a new home, I don't know what I will see until that door swings open. There are no blanket answers I give people. I take all of my knowledge and all of my experience and when I get there, I throw it all out and deal with the person right in front of me. Each family has to be assessed separately and individual care plans will vary based on each person, the current situation, the efficacy of the mother and infant and the milk supply.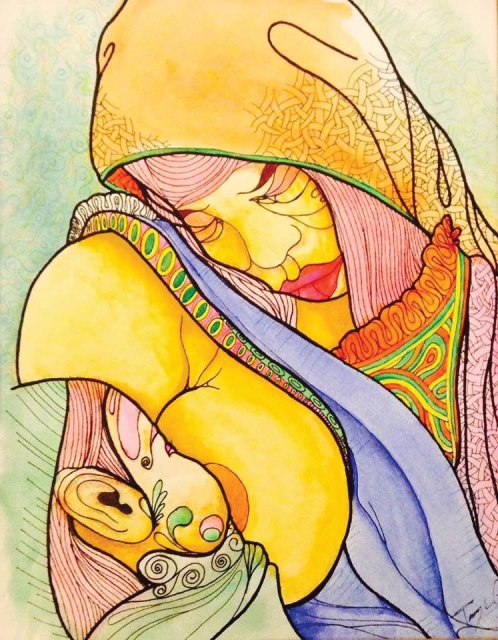 Hello everyone It is soo good to talk with you! So much has happened since I last blogged. I must let you all know right away that you my readers have really become a major influence in my journey. Your support and encouragement is truly inspiring! When I get weary or a little unsure I can read your comments and once a gain know I am on the right path and people are watching and taking this journey with me. Thank You, please know that each and every comment is read and appreciated. 
Well, we qualified for free business consulting from the Chamber of Commerce. We qualified because I hired a couple of people and a allowed an intern to get hours by volunteering with us. Basically by employing people in our community we are creating economic change. My consultant said we have done a lot of good work and he was really surprised our website is doing so well in search, especially when we have not paid any money in advertising.  Now don't get me wrong, my phone rings off the hook with calls from Yelp, Google, Yellow Pages, US Directory, Merchant Warehouse, Play My Ad and so many more people trying to get me to pay them, but so far I have just done it myself. See it is all about back links. A back link from my understanding is a link from another website that can lead back into yours. So I go into the computer and find places to put my information and links in for free. As of today we now have over 120,000 hits on our website. Although we are getting home visits now pretty regular we are still not at the point of sustainability so I had to get a job. I became the Prenatal Health Educator for St.John's Well Child and Family Center in June of 2012. My business consultant said no don't take a full time job or my business would die. I did it anyway! Lucky for me the position I took still put me around pregnant and breastfeeding mothers. I continued to do home visits at night and on weekends. The Best Babies Collaborative Funded by 1st 5 LA, allowed me to teach prenatal & Breastfeeding classes at four St. John's Clinics, LEMA High School, and Riley High School for Pregnant Girls in East LA and the Blanding location in Watts. Our classes were open to the public and offered snacks and incentives. Since the classes were open I began allowing Bachelor of Nursing Students from West Coast University to attend and help me with my classes since they needed it for their course. It is such a win win situation, I get to have more numbers for my classes, they get the hours they need and I get help. Teaching at Riley for Pregnant girls has been really awesome the students were attentive and willing to learn. I am always amazed at the strength these young women have. I know we are making a difference in their lives and the choices they will make moving forward. Thanks to Mrs. Diana Lindsey and Mrs. Brenda Bright for allowing us into their classrooms. Also while at St. John's I was blessed to get some good training's that I know will help as we go. Comprehensive Prenatal Services Program (CPSP), Breastfeeding Basics, Female Reproduction, Contraceptives, STD's, Infant Adoption, Intimate Partner Violence, Building Empathy in Trauma and  Communication and Maternal Depression. Unfortunately our grant ended on December 31, 2013 and so did that job. I will maintain my relationship with Riley High School and teach classes there periodically on my own. I am also staring a teen blog with the girls from Riley. We are looking forward to sharing their stories and encouragement with teens from all over the world. We will name it Mamma Tigers and it will be available on my website in early 2014 so keep an eye out for it.  We have moved our office from UR Business Here to a new location in Bixby Knolls in Long Beach called Baby Awareness Studios. Here we collaborate with Owner Chai B. Benson who is Marriage and Family Therapist, a RN and newly certified  IBCLC Christina Rodriguez, and inventor of hand made Sunshine Cloth Diapers Deja Allison. Here at Baby Awareness I offer a Saturday Lactation Clinic and Breastfeeding Support Group, one on one consultations and an outreach event on 1st Fridays. We are also blessed to have our West Coast University Students helping us on a weekly basis. Chai and I are partnering up to bring breast pumps to the Long Beach area. We currently offer Phillips Advent Double Electric and Manual Pumps, nursing pads day & night, Nipplets, Nipple Shields, Breast Shells and we are looking forward to working with Medela in the near future.  I am really happy to announce that I have been approved by Aetna to start taking insurance. I applied to them, they sent me to the CAQH Universal Provider Directory. They credentialed me and notified Aetna. Aetna called me and said they were sending out the contracts and they will be here any day now. Also we just went live with a new area of Google called Google Helpouts. This new area allows people to get real help from licensed professionals face to face over live video. It's the future and we are a part of it from the begging, Very Exciting!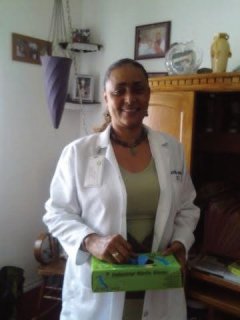 Hello Everybody! I know It's been a while but from now on I'm gonna promise to blog more often. I haven't blogged since December so let me try to bring you up to date. We now have our Business License, DBA, Malpractice Insurance, National Provider ID# and Superbills, EIN# and Articles of Corporation. We have 3 members on our official Board of Directors. We are members of the USLCA and ILCA. We are currently participating with ZERO to 3 in a cross sector Provider Training here in Long Beach. It took a while but we are getting calls now. We are seeing mothers and babies mostly in their homes. We have been successful in most classes and 80% of the mothers we have seen so far are still breastfeeding either directly from the breast or through pumping. We are having Prenatal and Postpartum classes on Wednesdays @ 6:30 pm. We have a deal with LIVINGSocial starting this Thursday May 17th through May 23, 2012, offering 50% off on Classes. We are also partnering with the NORWALK-LAMARADA SCHOOL DISTRICT to offer classes to high school students. Our first class is May 16, 2012. Thanks to Shannon and
Reyna for helping us put this together. We are also partnering with the ZEN RELAXATION STUDIO and Yoga Instructor LAURA JANE. Our first class, is JUNE 1, 2012. 
Hay Everybody sorry I haven't bloged in a while but we have been soo busy. It became clear right away that a small private practice is gonna be too hard without some funding, so we have decided to become a non-profit organization. I have been choosing my board members, and finalizing our Mission Statement, our Core Values and Guiding Principles, which is really hard to do! We have a meeting coming in January to get that ball running. The Lord has blessed me to have wonderful friends who know a lot about non-profits, and I'm so greatful cause I know breastfeeding but becoming a non-profit is out of my scope.
Our Grand Opening is on Saturday January 21, 2012 so keep your ears and eyes open for more information on that. Our Website has up to 1700 hits and growing daily. We have added two new pages to our website where you can purchase our Hand made one of a kind jewelery or Logo items, Thanks Pay pal.  We can easily be found on the Internet thru over 20 search profiles and that number is growing Daily.
Well today I feel complexed. I'm dealing with the parts of building a business I do not know anything about. Do I want to be come a for profit business or do I become a non-profit corporation. Either way we can make money but if we are a for- profit corporation I will have a lot more of the responsibility and liability on me. Also if I go for profit now I will not be able to change it easily later. If I decide to become a non- profit corporation then I'm looking at around $3,000 an a lot of work building a board of directors and bylaws and all that stuff. Then there will be a whole bunch of politics and other peoples opinions. But I will be able to get grants and tax breaks. I just wanna be a small private practice. This part is confusing. Whew! I'm scratching my head y'all.  If you could see my room we have big posted notes all over the walls we been brain storming and working to get this business going. So say a prayer for us. If you know any pregnant people give the my number. If you know anything about business and can offer me some advice please call me.  Thanks for Visiting!

I'm excited to report we have over 1000 hits on our website. Over half of the people who went to our website looked around. We also have 8 clicks on our ad words campaign. We got our business license approved Yeah! According to the City of Long Beach they have never licensed a private lactation Consultant before. It took some explaining. Most people don't know what a IBCLC is, so the number 1 question is always. What did you say you do?
Our Raffle is rolling so make sure to get your tickets only 42 more days to go. Our next prenatal class is on this Wednesday at 6:30pm we are looking forward to a great class.  You can get a discount on our classes and services @ YELP.com.  We have also begun our street campaign passing out cards, giving away prizes and letting people know were here.
Well week three has come and gone.
This was a good week. We have been really busy getting things together and making contacts. We have been selling raffle tickets to buy equipment so don't miss out a hundred dollars will come in really handy at the begginning of the new year. By the way we changed the date for the raffle to January 16th 2012 because that is the day of our grand opening.  We had our first prenatal class which was very successful. Thanks to everyone who helped make it a blast.  We filled up our glass case in our office with Logo items for sale like tote bags and t-shirts. We have been passing out cards like crazy! We put our name on our window with a window decal thanks to Vista Print. Our Ad campaign is moving slowly but it is moving. We are up to almost 700 clicks on our website so check us out. If I have ever helped you with breastfeeding and you would like for me to put your babies picture on the website email it to me at
[email protected]
or text it to me at 562-674-8500.
Thanks for listening!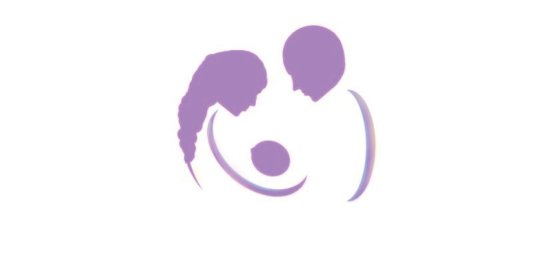 Well this week we moved into our office. We also created our new  logo with Terry's help of course.  We ordered new cards and started passing out flyers. We also linked up with Facebook and Twitter and began our blog.So far we have over 500 hits.
Our Raffle is going well so make sure to lock in your tickets now! It only cost $1.00 and you have three ways to win!  You can mail in your dollars or stop by the office, we would love to see you!
I have been walking the neighborhood introducing myself to local residents and businesses letting them know that we here. We currently have flyers up in three local businesses. I have also had a meeting with the nurse of Jordan High School about doing somethings with their Pregnant Teen program.
There is a very large Spanish population in the local area. At some point we need to decide how to address this market. For now I have spoken with a friend who is an IBCLC also and If I get Spanish mothers I can not help I will refer them to her.
Tonight there is a Champagne Party and Toy Drive in our office from 7-11pm. So stop by and drop off a toy!
705 East Artesia Blvd., Long Beach, CA 90805
562-674-8500 or 562-422-7800
Thanks for visisting!
When I woke up the morning of October 28th, like every morning I Timmy wakes me to a kiss and says gimmy money I gotta go and Tyrece is in the shower. I got up gave him money and a hug and closed the door. I went straight to the computer and logged into the IBCLE website. I put in the number on the letter they sent and I sat there for a moment as my brain came to clarity on the blue little P next to my number. I screamed I passed! I passed! I resisted running down the street to catch my son.
I ran back and forth through the house and finally had to wake up my other son and scream into the one in the shower. By then I was crying.
On Monday I got my certificate and badge in the mail. The letter that came with it stated that I am certified for 5 years and I can write IBCLC behind my name. WOW! I updated my website with my new title.
My dream has always been to open a private practice where I can give mothers the help they need. With out a lot of politics and red tape and restrictions. Free to help moms in a way they feel comfortable and in the environment they chose.
On Tuesday I was walking down the street when I passed an office I had passed many times before. Funny thing I could not tell what this office was for. A lady stepped out as I was passing. I asked her so what does this office do? She stated they are UR Business Here  a marketing company that helps to promote other businesses. Of course I went In. This is how I found my office space. I started doing some brain storming on how I could put my business together.
On Wednesday I paid for a space in the office. Needing money to get started I began a raffle and got my first appointment through a referral.
On Thursday I went to City Hall and La County Registrar-Recorders office to handle my name and license.
On Friday we planned our first class and stared working on flyers and sign age.
When I had my first baby I automatically breastfeed. Since my sister had breastfed I just did it naturally without hesitation. With the second baby since she had Jaundice and I didn't know any better I only formula fed. The difference in immunity was so obvious that when I had the third baby I automatically went back to breastfeeding.  While attending a breastfeeding class at my local WIC office, I was offered a job working partime to help encourage other mothers to breastfeed. Not only did I enjoy helping other mothers with their breastfeeding concerns I also found something I was good at!
The United States Department of Agriculture has education programs that offer scholarships to women who want to expand their education. Through these scholarship programs and the education reimbursement programs that WIC offered I was able to go back to school.
WIC hired me as a breastfeeding mentor.  Then a WIC Receptionist. Then I became a Peer Counselor, WIC Nutrition Assistant II, a Certified Lactation Educator, a Peer Counselor II, and Then I got a scholarship for a Lactation Consultant Course and finally this July I was able to sit for the exam for International Board Certified Lactation Consultant.
I would like to thank so many people who helped me and believed in me. Thank you to Suparb Chiaravanont for teaching me to focus!  To Susan Aldana who will always be my mentor. To my family who put up with me and supported me. To all my friends who where forced to help me with homework. To The WIC Nutrition Corps and the Soroptomist Foundation who gave me my scholarships. Thank You from the bottom of my heart!
/