Shopping Cart
Your Cart is Empty
There was an error with PayPal
Click here to try again
Thank you for your business!
You should be receiving an order confirmation from Paypal shortly.
Exit Shopping Cart
Breastfeeding Specialist,

Mobile Lactation Services
Help With Breastfeeding is Just a Phone Call Away!
I'm a paragraph. Click once to begin entering your own content. You can change my font, size, line height, color and more by highlighting part of me and selecting the options from the toolbar.
| | |
| --- | --- |
| Posted on January 14, 2014 at 1:37 PM | |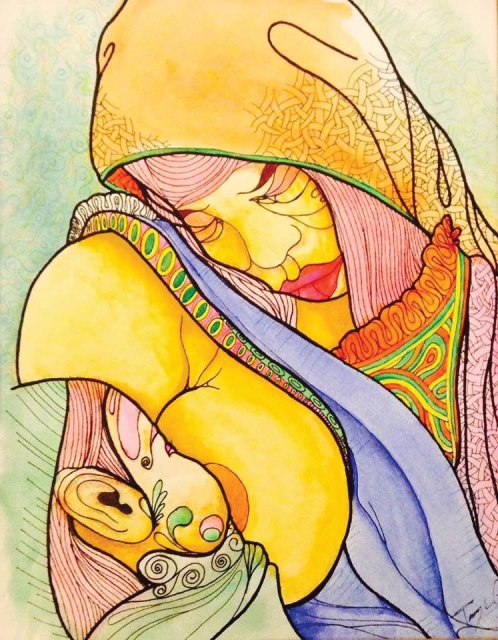 Hello everyone It is soo good to talk with you! So much has happened since I last blogged. I must let you all know right away that you my readers have really become a major influence in my journey. Your support and encouragement is truly inspiring! When I get weary or a little unsure I can read your comments and once a gain know I am on the right path and people are watching and taking this journey with me. Thank You, please know that each and every comment is read and appreciated. 
Well, we qualified for free business consulting from the Chamber of Commerce. We qualified because I hired a couple of people and a allowed an intern to get hours by volunteering with us. Basically by employing people in our community we are creating economic change. My consultant said we have done a lot of good work and he was really surprised our website is doing so well in search, especially when we have not paid any money in advertising.  Now don't get me wrong, my phone rings off the hook with calls from Yelp, Google, Yellow Pages, US Directory, Merchant Warehouse, Play My Ad and so many more people trying to get me to pay them, but so far I have just done it myself. See it is all about back links. A back link from my understanding is a link from another website that can lead back into yours. So I go into the computer and find places to put my information and links in for free. As of today we now have over 120,000 hits on our website. Although we are getting home visits now pretty regular we are still not at the point of sustainability so I had to get a job. I became the Prenatal Health Educator for St.John's Well Child and Family Center in June of 2012. My business consultant said no don't take a full time job or my business would die. I did it anyway! Lucky for me the position I took still put me around pregnant and breastfeeding mothers. I continued to do home visits at night and on weekends. The Best Babies Collaborative Funded by 1st 5 LA, allowed me to teach prenatal & Breastfeeding classes at four St. John's Clinics, LEMA High School, and Riley High School for Pregnant Girls in East LA and the Blanding location in Watts. Our classes were open to the public and offered snacks and incentives. Since the classes were open I began allowing Bachelor of Nursing Students from West Coast University to attend and help me with my classes since they needed it for their course. It is such a win win situation, I get to have more numbers for my classes, they get the hours they need and I get help. Teaching at Riley for Pregnant girls has been really awesome the students were attentive and willing to learn. I am always amazed at the strength these young women have. I know we are making a difference in their lives and the choices they will make moving forward. Thanks to Mrs. Diana Lindsey and Mrs. Brenda Bright for allowing us into their classrooms. Also while at St. John's I was blessed to get some good training's that I know will help as we go. Comprehensive Prenatal Services Program (CPSP), Breastfeeding Basics, Female Reproduction, Contraceptives, STD's, Infant Adoption, Intimate Partner Violence, Building Empathy in Trauma and  Communication and Maternal Depression. Unfortunately our grant ended on December 31, 2013 and so did that job. I will maintain my relationship with Riley High School and teach classes there periodically on my own. I am also staring a teen blog with the girls from Riley. We are looking forward to sharing their stories and encouragement with teens from all over the world. We will name it Mamma Tigers and it will be available on my website in early 2014 so keep an eye out for it.  We have moved our office from UR Business Here to a new location in Bixby Knolls in Long Beach called Baby Awareness Studios. Here we collaborate with Owner Chai B. Benson who is Marriage and Family Therapist, a RN and newly certified  IBCLC Christina Rodriguez, and inventor of hand made Sunshine Cloth Diapers Deja Allison. Here at Baby Awareness I offer a Saturday Lactation Clinic and Breastfeeding Support Group, one on one consultations and an outreach event on 1st Fridays. We are also blessed to have our West Coast University Students helping us on a weekly basis. Chai and I are partnering up to bring breast pumps to the Long Beach area. We currently offer Phillips Advent Double Electric and Manual Pumps, nursing pads day & night, Nipplets, Nipple Shields, Breast Shells and we are looking forward to working with Medela in the near future.  I am really happy to announce that I have been approved by Aetna to start taking insurance. I applied to them, they sent me to the CAQH Universal Provider Directory. They credentialed me and notified Aetna. Aetna called me and said they were sending out the contracts and they will be here any day now. Also we just went live with a new area of Google called Google Helpouts. This new area allows people to get real help from licensed professionals face to face over live video. It's the future and we are a part of it from the begging, Very Exciting! 
Categories: About us
/