Shopping Cart
Your Cart is Empty
There was an error with PayPal
Click here to try again
Thank you for your business!
You should be receiving an order confirmation from Paypal shortly.
Exit Shopping Cart
Breastfeeding Specialist,

Mobile Lactation Services
Help With Breastfeeding is Just a Phone Call Away!
I'm a paragraph. Click once to begin entering your own content. You can change my font, size, line height, color and more by highlighting part of me and selecting the options from the toolbar.
| | |
| --- | --- |
| Posted on November 7, 2016 at 4:44 PM | |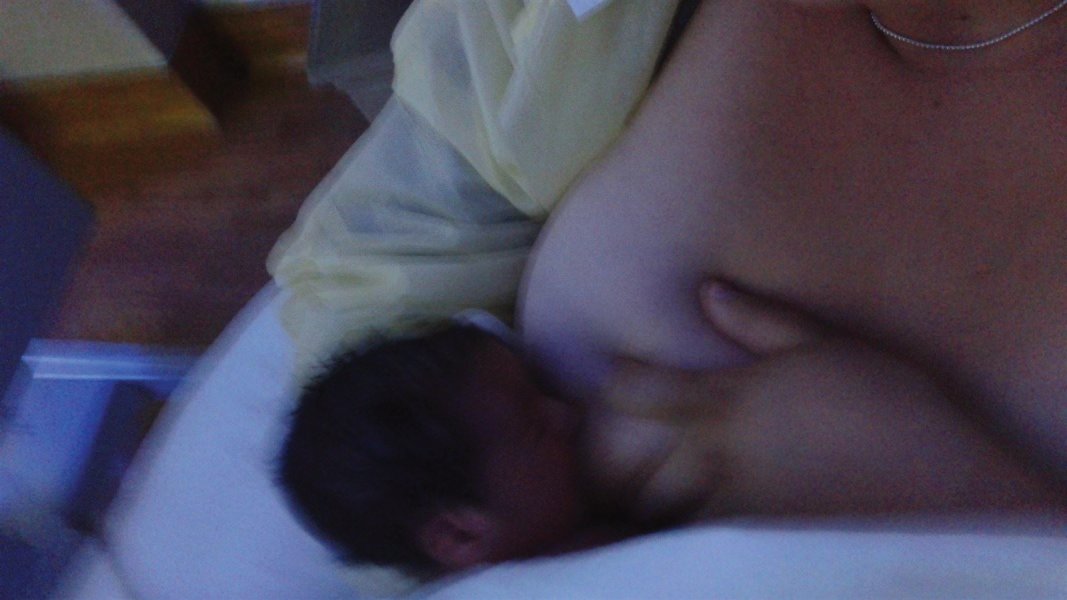 Hello everyone time for an update. I am still doing home visits for one on one help with breastfeeding all over long beach and surrounding areas. I still teach BSN students mostly from West Coast University. I am also the full time Lactation Consultant for Hollywood Presbyterian Hospital, Interestingly I am the only Lactation Consultant we have and we deliver about 300 babies a month. So needless to say I am really busy.  I am constantly studying because the field of Lactation is growing at a very rapid rate and research is finding new information every day. Plus I don't want to become a quack, so I need to stay updated. That's one of the reasons I came to the hospital is to learn breastfeeding from a clinical perspective and to have a chance to work with all sorts of situations. Doing home visits for the last 6 years along with my years at WIC has taught me a lot I did not learn in a book.
Everyone has their own views and values and you would be amazed at how different breastfeeding challenges can be from one person to the next. I have worked with all nationalities, in various atmospheres at varying intervals of lactation ranging from one hour old infants, to two year old toddlers, from young poor teen parents, to wealthy middle-aged couples in their homes. I have helped Caucasian, African American, Hispanic, Pilipino, Korean, Armenian, and Indian, Turkish and Russians, even some refugees whose visit was more nodding and sign language than actual conversation.
 I have been blessed to work with babies who are premature, have Down syndrome, cleft palates, trisomy 13, hematomas, broken clavicles and pelvis bones, torticolis and clubbed feet. Babies exposed to drugs like heroin and methamphetamines. I have worked with babies who didn't make it through the hospital stay, but were able to spend a precious few days breastfeeding before going to heaven.  I have learned so much but daily it is apparent that there is so much more to learn. Working in the hospital has given me an opportunity to see firsthand many of the challenges mothers and professionals face postpartum.
When I come to work every day the nurses are always happy to see me, they say "yah Sandra's here" then they give me a list of people to see in mother baby unit, Peds and NICU. It's really nice to be needed. See before I came people told the nurses not to give formula but no one taught them how not to give it. I teach them how to listen to the patients concern, help with breastfeeding and I give them tools they can use to prevent or delay supplementing during the hospital stay, with empathy and compassion. Also in the hospital you have to deal with numbers. There are goals and measure sets, like Baby Friendly's exclusive breastfeeding rates and Perinatal Core measures by the Joint Commission and CDC that determine how well a hospital is functioning.
On top of that some doctors don't mild a little supplement in the early days and they really don't like us using alternative feeding methods like syringes to feed newborns. Now I know that sounds crazy right? Why would a doctor not push for exclusive breastfeeding? But here's the deal. First of all exclusive breastfeeding when it is not going well can pose a risk if the infant is not being well hydrated and taking in enough calories. Even though any Lactation Consultant will tell you 99% of mothers produce breastmilk, colostrum comes in small amounts and can be temporarily delayed based on several factors. Match that with sore nipples and Peer Review and you have a doctor who says just give a little formula with a nipple and follow up with a Lactation Consultant. When a patient is readmitted after recently being discharged a doctor has to go before a board of his peers to determine if he handled the patient correctly before discharging. As far as alternative feeding methods they are afraid someone will choke and they feel babies eat more when given by artificial nipple.
Now with respect to delays just think when a mother has a cesarean she is laid on her back for the first 12-24 hours, not given any water or food and is instead given liquids through her I.V.  So day one she is very uncomfortable, dehydrated and in pain. On day two she can finally start to move but she has a lot of swelling form the fluids. Colostrum is now temporarily delayed from the edema, even though she did see colostrum on day one. By this time the nurse is encouraging mom to get up and walk. Mom has sore nipples, she is trying to pass gas, have a bowel movement and start eating regular food. The baby is in second day syndrome is fussy wants to curl up with mom and eat frequently.
I always say day one doesn't tell the story days two does. Due to the delay the baby will stop pooping and possibly becomes a little jaundice or stop peeing and get a little dehydrated. This is when the mom and the doctor start demanding formula.
When breastfeeding is going well it's wonderful but when it is not going well it can be very challenging. Some babies make me sweat and really work for my money. Each time I walk into a room or a new home, I don't know what I will see until that door swings open. There are no blanket answers I give people. I take all of my knowledge and all of my experience and when I get there, I throw it all out and deal with the person right in front of me. Each family has to be assessed separately and individual care plans will vary based on each person, the current situation, the efficacy of the mother and infant and the milk supply.
Categories: About us
/